Data-processing in d3VIEW is made simpler and easier with its 'Templates' application. Templates help standardize and organize data imported from a wide range and variety of simulations and test data-sources. We tailor these templates to suit the business needs of users from different science areas.
One of the templates generated in d3VIEW for crash safety is the aPLI (Advanced Pedestrian Legform Impactor) template, which tests the impact of automobiles on pedestrian lower extremities. The templates aim to extract and provide insights into aPLI performance along with capabilities to verify the predictions with any available tests.
Here's what one of d3VIEW's Application Support Engineers, Ashutosh Mokashi, has to share about d3VIEW's aPLI template:
"d3VIEW's Advanced Pedestrian Legform Impactor (aPLI) template helps to compute the score necessary to meet the stringent Euro-NCAP requirements. The template allows to extract all necessary data from the lower legform FEMUR, TIBIA and MCL locations and provide a comprehensive report for evaluating and choosing the next design. The template is flexible to adapt to different model inputs and vehicle architecture and can support the following features:
1. Compute scores with heat-map for different regulatory and corporate standards
2. View time-histories of forces and moments for TIBIA and FEMUR with thresholds
3. Images and Movies with cross-sections
4. Ability to overlay different designs across all impact points
5. Export the report using PPT/HTML/Excel and a sharable link with minimum data transfer"
– Ashutosh Mokashi, Application Support Engineer
Following are some illustrative examples of the template's visualizations:
Femur Curves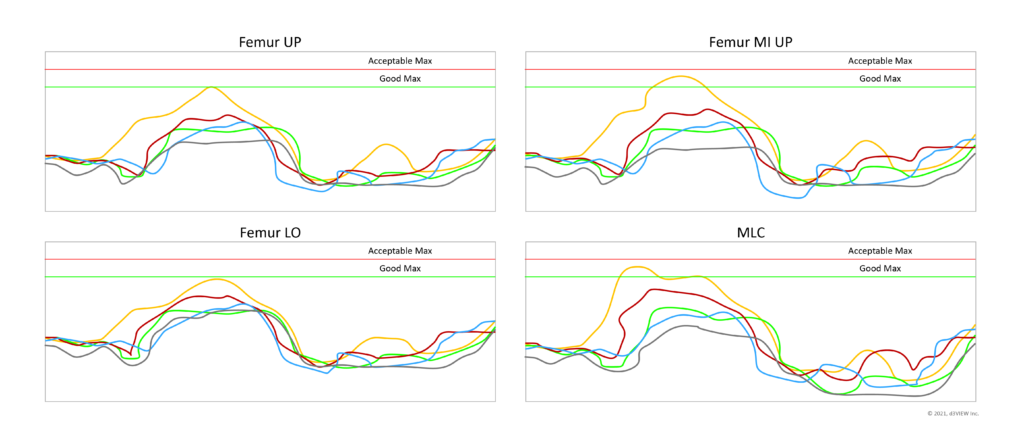 Tibia Curves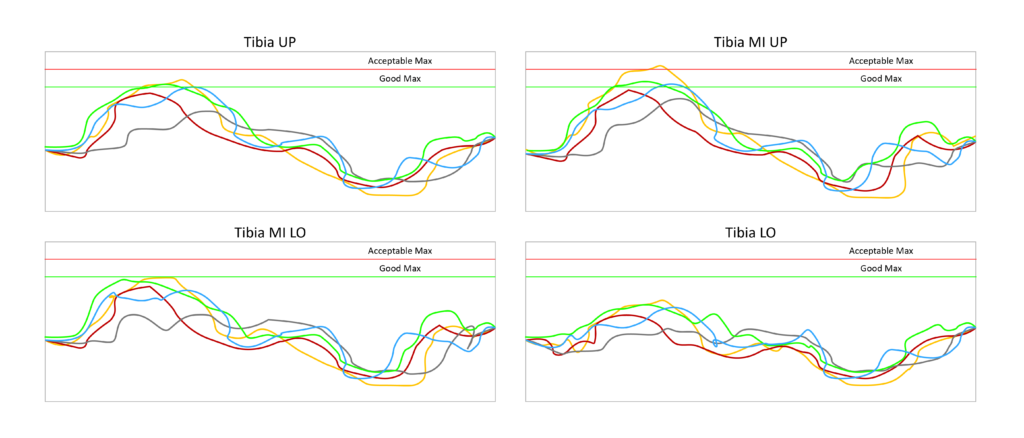 Corporate aPLI Scoresheet

CNCAP aPLI Score calculator

To learn more about aPLI certification, check out this PDF from Euro NCAP.
For more information on d3VIEW templates, please visit our page on Data Integrations.