d3VIEW platform is continually enhanced for improved efficiency, better usability and more intelligent processes. The Workflows application has recently been updated with a lot of these enhancements. In addition to the abundance of amazing features that exist already, the app now has some remarkable improvements to add to the mix. Highlighted below are a few important additions.
Assign Worker Outputs to Worker Inputs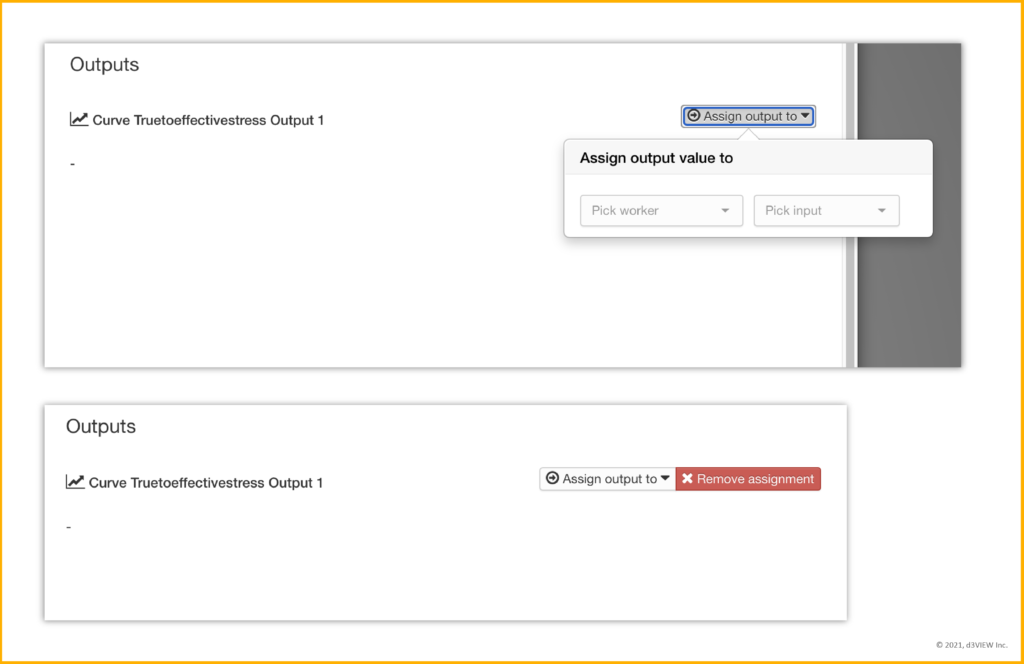 Choose to assign executed worker outputs to other worker inputs on the canvas via the output worker. This compliments assigning via the input worker and will override any previously assigned inputs.
Search for Workers on the Canvas in Execution Mode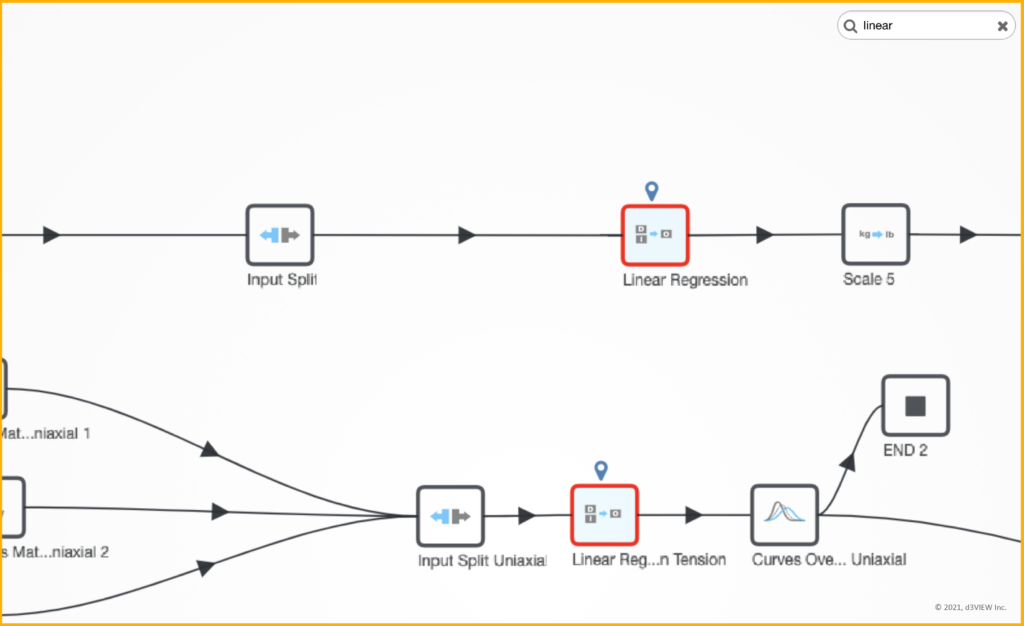 During execution, use the new search bar at the top to find specific workers. This is especially helpful for very large and complex workflows.
Execute Individual Workers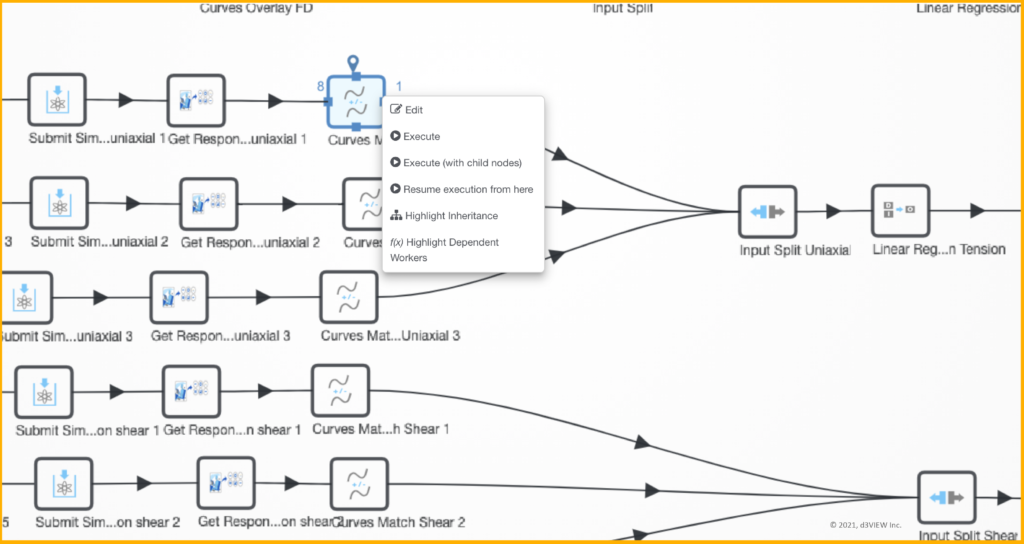 This new right-click option for individual workers support executing a single worker in a workflow. Individual execution helps with testing a worker before running the entire workflow.
New Decision HUBs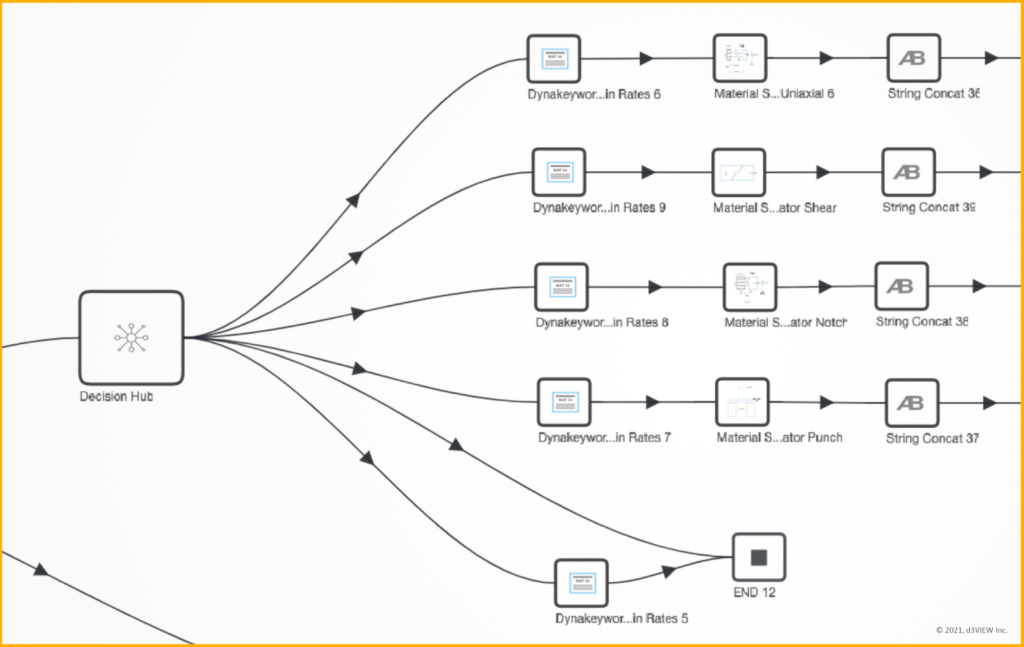 A decision worker supports conditions for another worker to execute in a certain way. Decision HUBs are basically multiple decision workers in one, implementing conditions for multiple workers. HUBs greatly benefit parallel executions.
Pin Views in Workflows
Canvas views can now be pinned and saved for later. For larger, more complex Workflows , pinning views helps get to important parts of a workflow faster, improving editing time.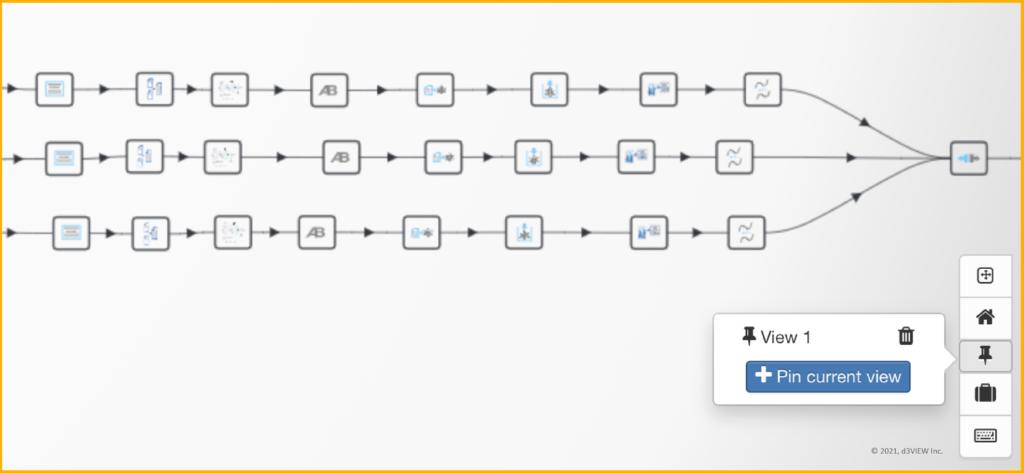 Learn more about the Workflows Application by navigating to this page.