d3VIEW's Workflows application has gotten a make-over. The new user-interface is more lucid and quite easier to navigate. Menus have been structured to keep options contained and grouped to make the Workflow application even more user-friendly. Read on to learn more.
Edit Mode Refinements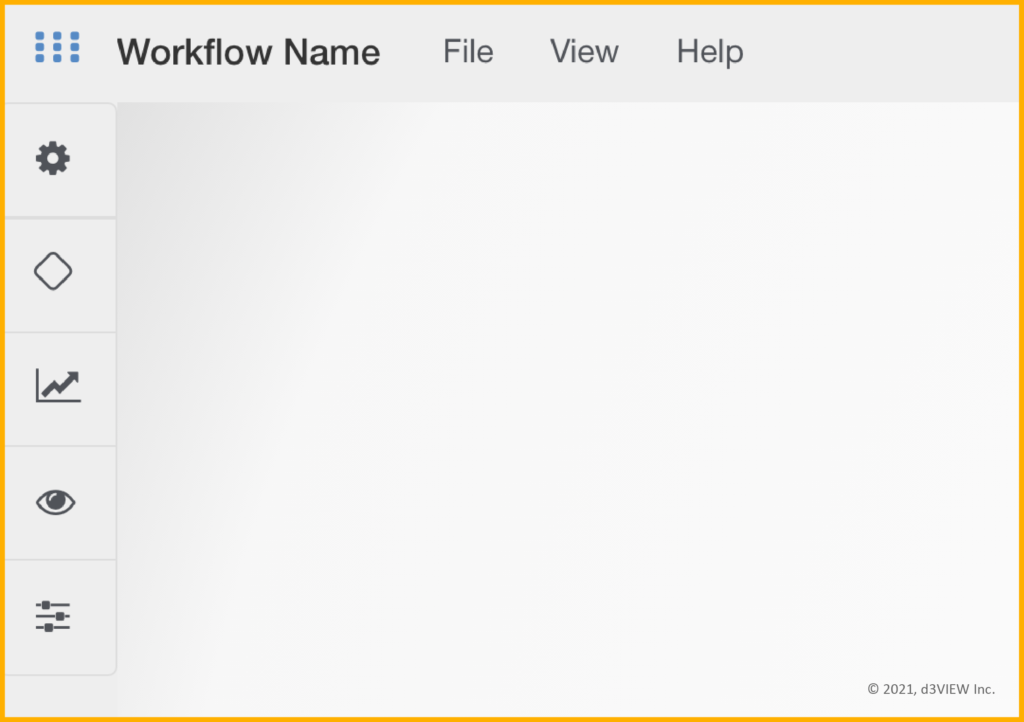 The new edit-mode menus are located at the top left. Click the corner menus icon to open the side panel menu to see more options.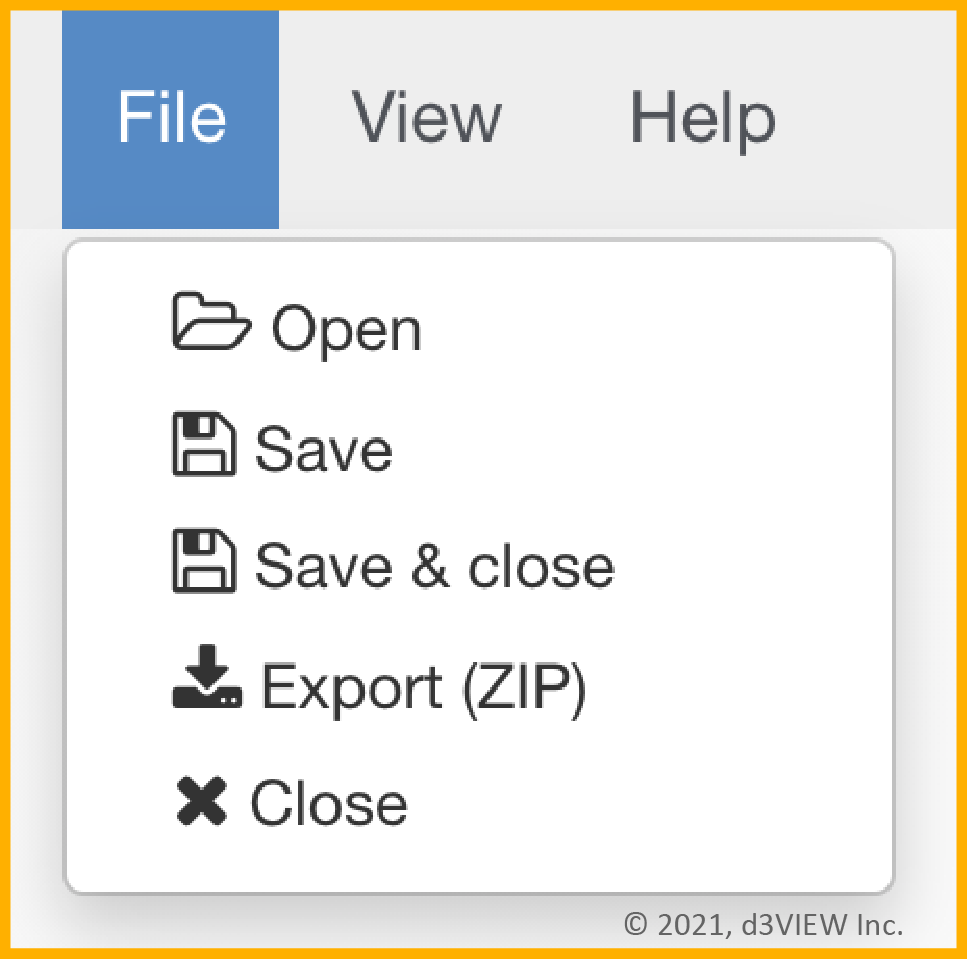 The file drop-down has multiple options for saving. Exporting and uploading (opening) options have been moved here.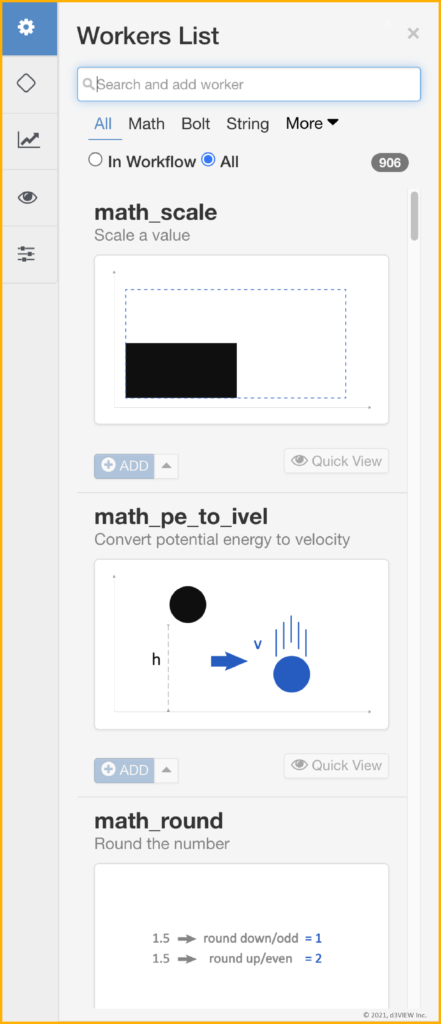 Find the worker library under the left-side panel menu under the gear tab.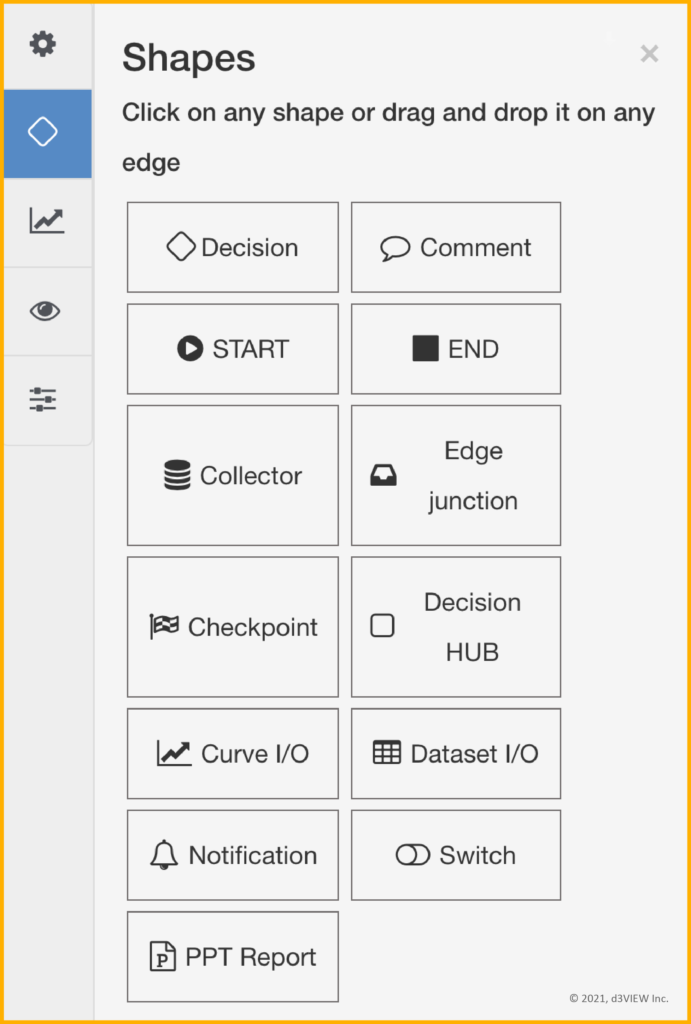 The tab right under the worker library contains the new location for shape workers.
Execution Mode Refinements

Located at the top right corner (similar as before), the play controls have a new, crisp look.

Find the execution statistics and reports under the Tools drop-down instead of next to the play controls as they were before.
Workflows Teaser Trailer
Check out our new teaser trailer about the Workflows application below!
Discover even more information about Workflows at this page.