Many of us would agree that calendars play an important role in our day-to-day life aiding in tracking events, staying on top of task completion, etc. Calendar in d3VIEW helps keep track of Simulations and Physical tests records created by users in an organized manner.
How to access Calendar:
All the simulation and physical test records can be viewed in the calendar with just a click from the default table view.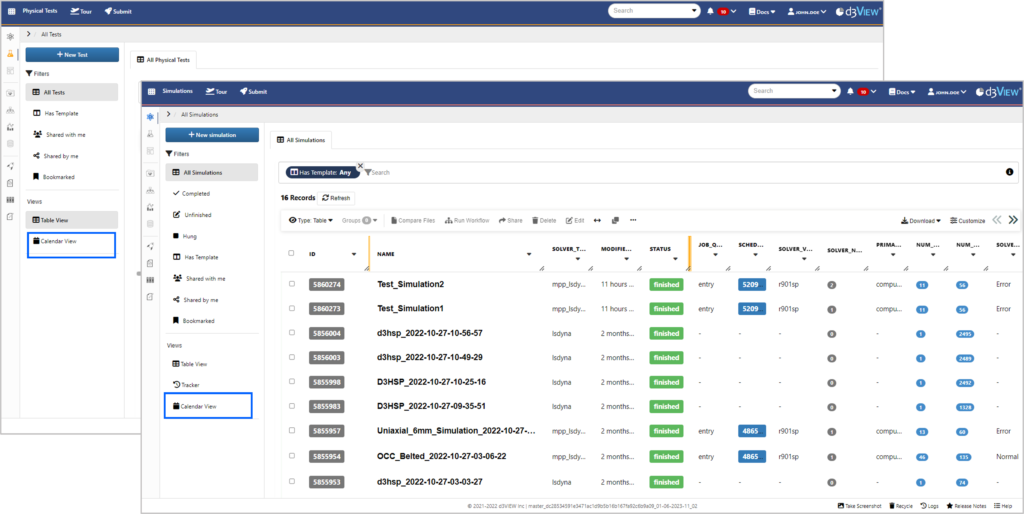 Get a quick summary view:
This gives an overview of all the events in the current year by highlighting the days which has events in each month. We can quickly click on any of the highlighted day to view all events in it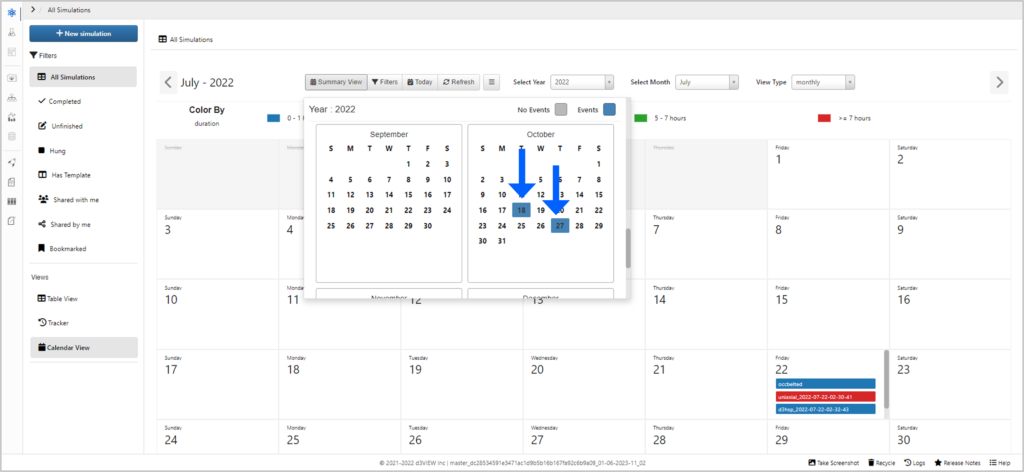 Apply Filters to view items of interest:
All the events are viewed in summary view. If we have a large number of events in the calendar and if we want to access any particular event, we can make use of handy filters. For example, we can filter events based on year, month, week, day, status, ownership, etc. Click on "Today" to view the current day's events.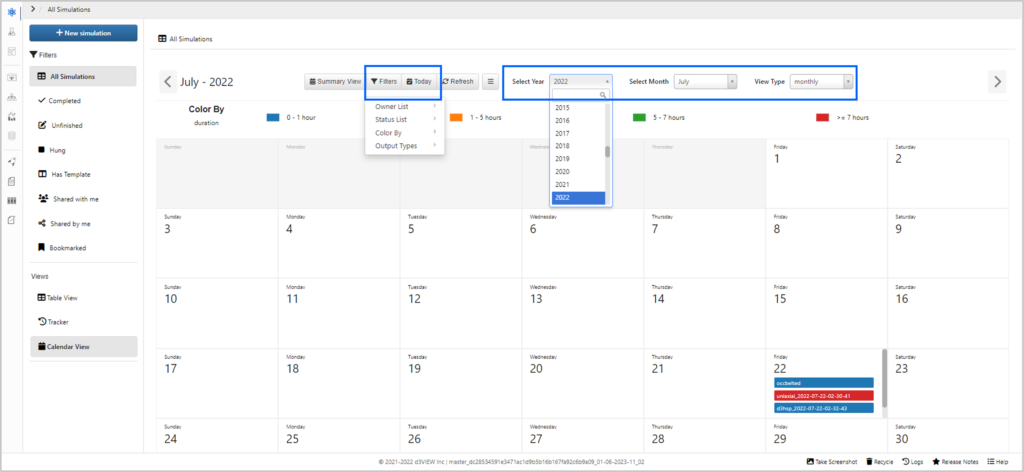 View all events in a summary view:
All the information about existing events can be viewed by just clicking on them. This will include HPC job information for simulations and summary information for physical tests.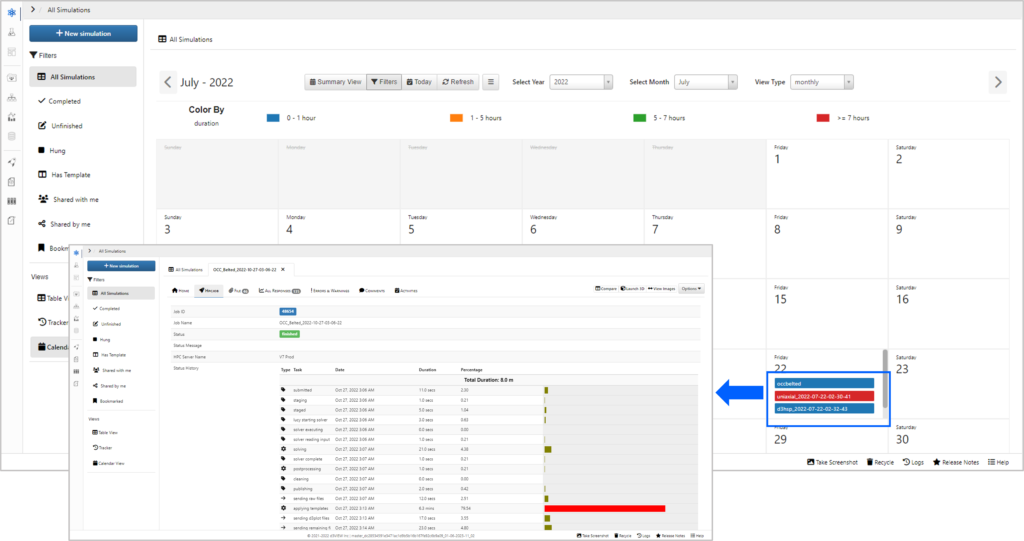 Calendar allows us to publish events on a specific day at any time without interfering with other events.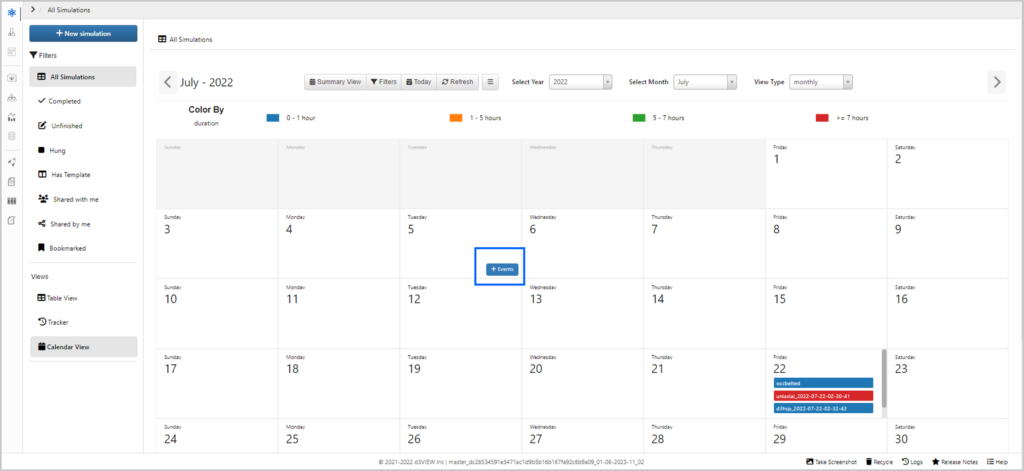 View logs and events in local Time Zones:
If we have simulation log files, we can upload them to populate its data through the calendar's summary view to review them. We can quickly reset it by clicking on "Refresh" button.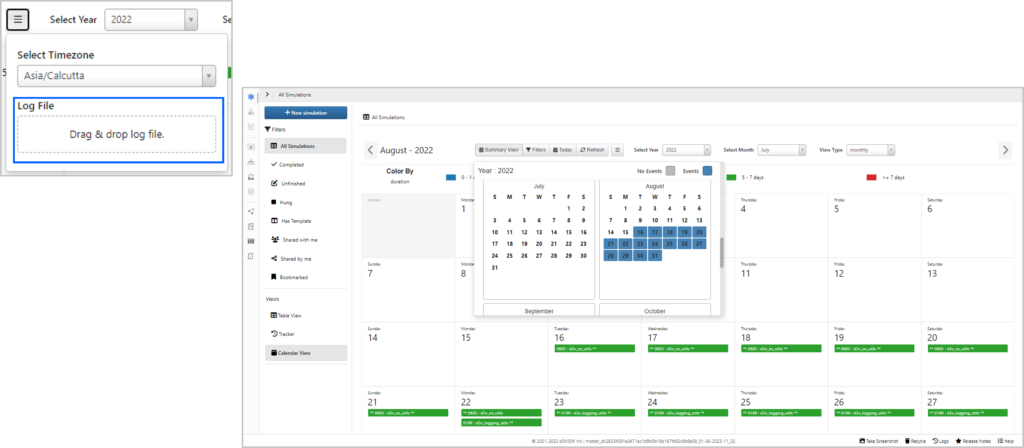 Calendar also allows us to switch between time zones, allowing people in one time zone to view events published in another by selecting the desired time zone from the dropdown.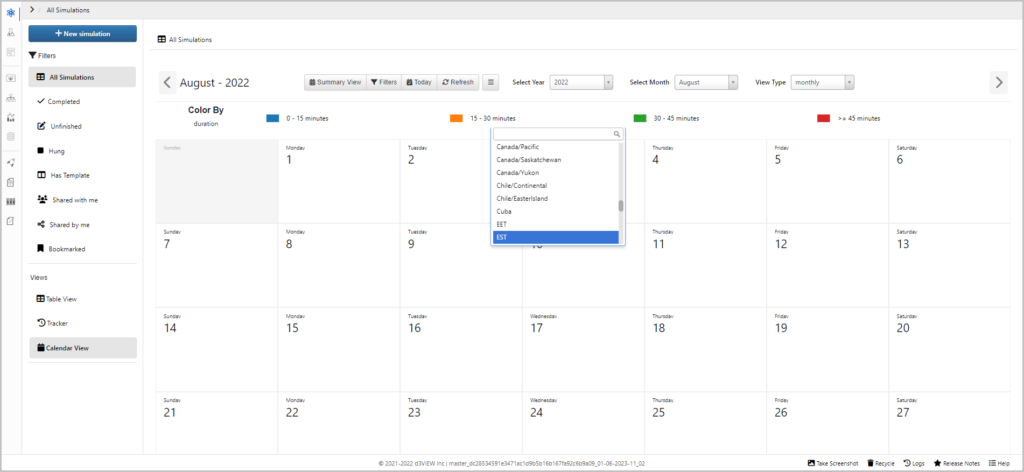 Supports different Granularity such as Month/View/Day/Year:
Events can be viewed on a monthly, weekly, or daily basis by switching to the desired view type. This allows us to view a large number of records or just a few records based on our requirements.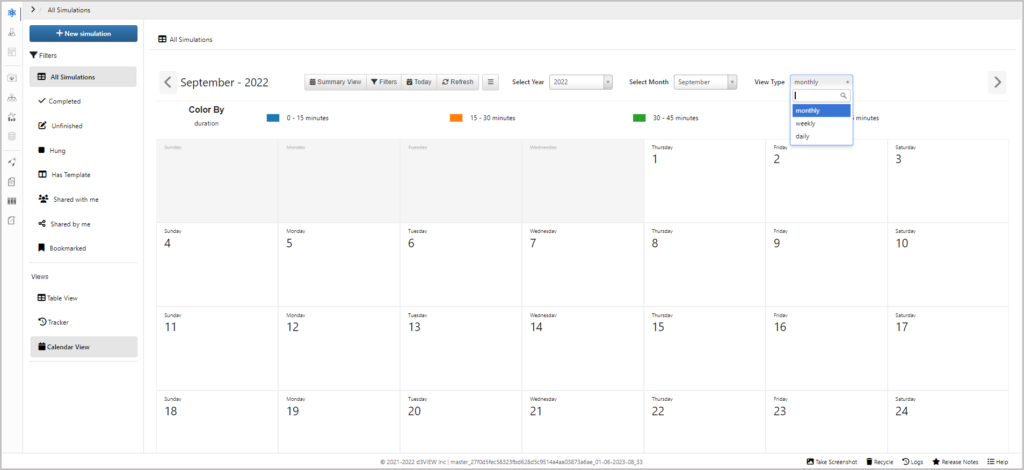 Future enhancements
In the future, we can schedule an event to submit at a specified time and date, and we can repeat the event as well by setting the frequency while scheduling it thereby saving time.
With these new calendar features, d3VIEW helps you keep track of things, plan ahead and increase productivity.