The d3VIEW Applications collaborate together to make your data-to-decisionTM experience seamless. Each application has a specific role, from data management in Databases to data exploration in Simlytiks, as part of the whole. Structure your data-to-decisionTM making based on how they connect to get the most out of your experience on the platform. The following graphics showcase some connective maps on how the integrated applications can be utilized.
Simulation Engineer Map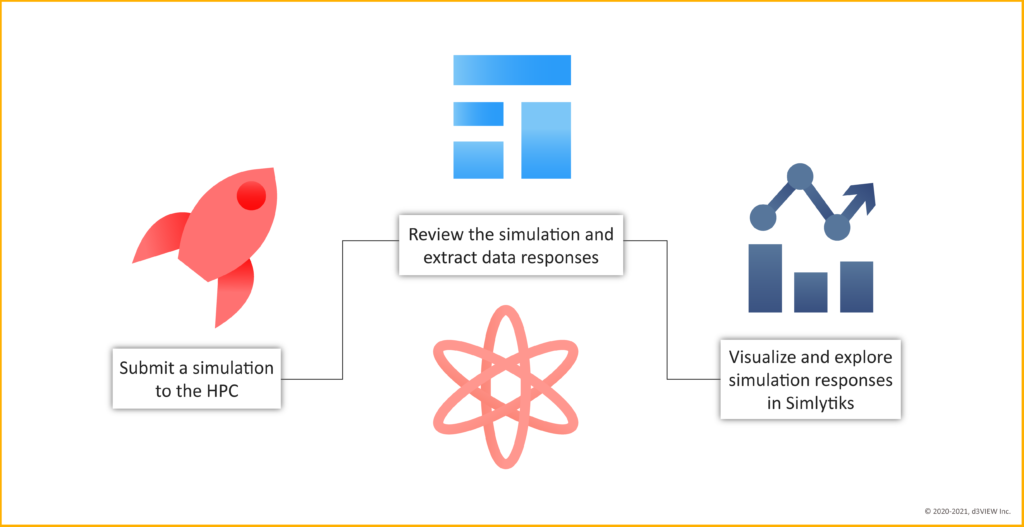 Physical Test Engineer Map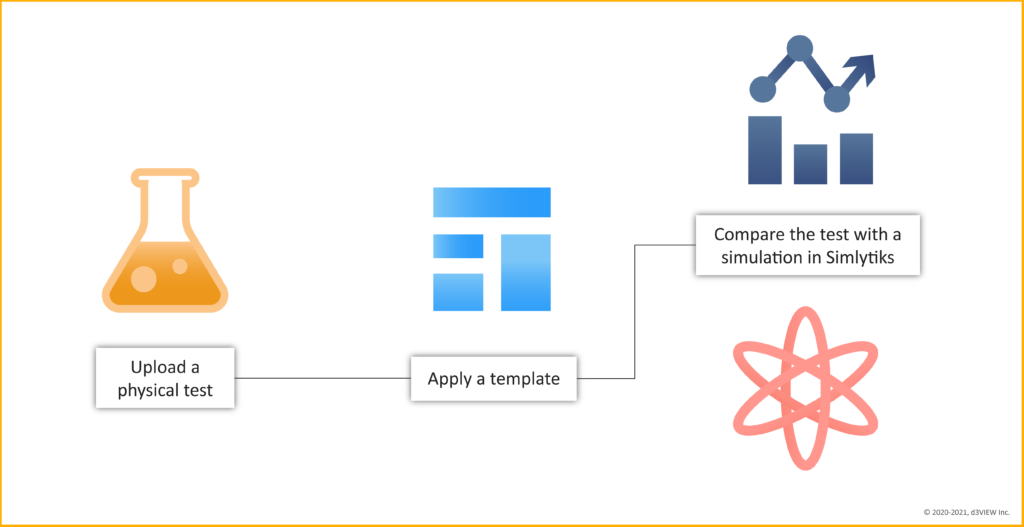 Data Scientist Map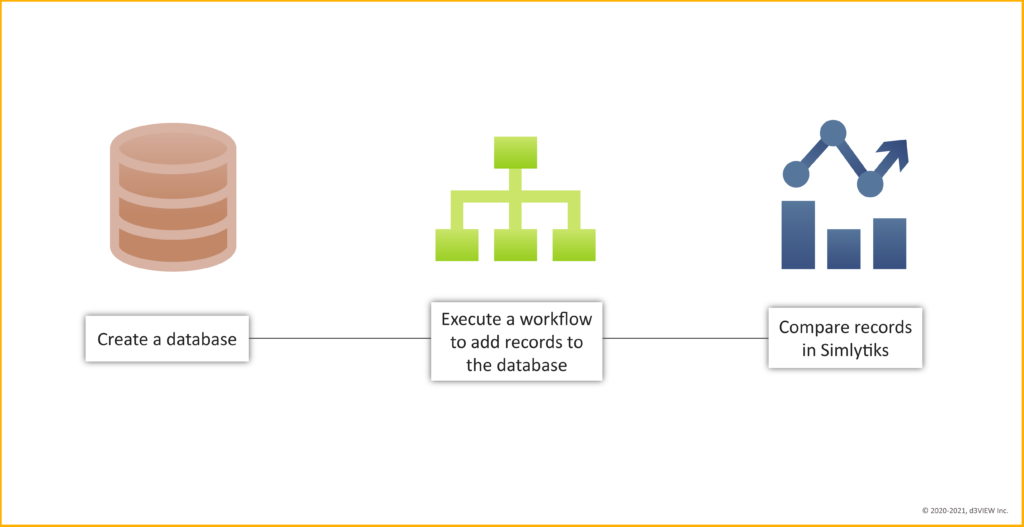 Advanced Simulation Engineer Map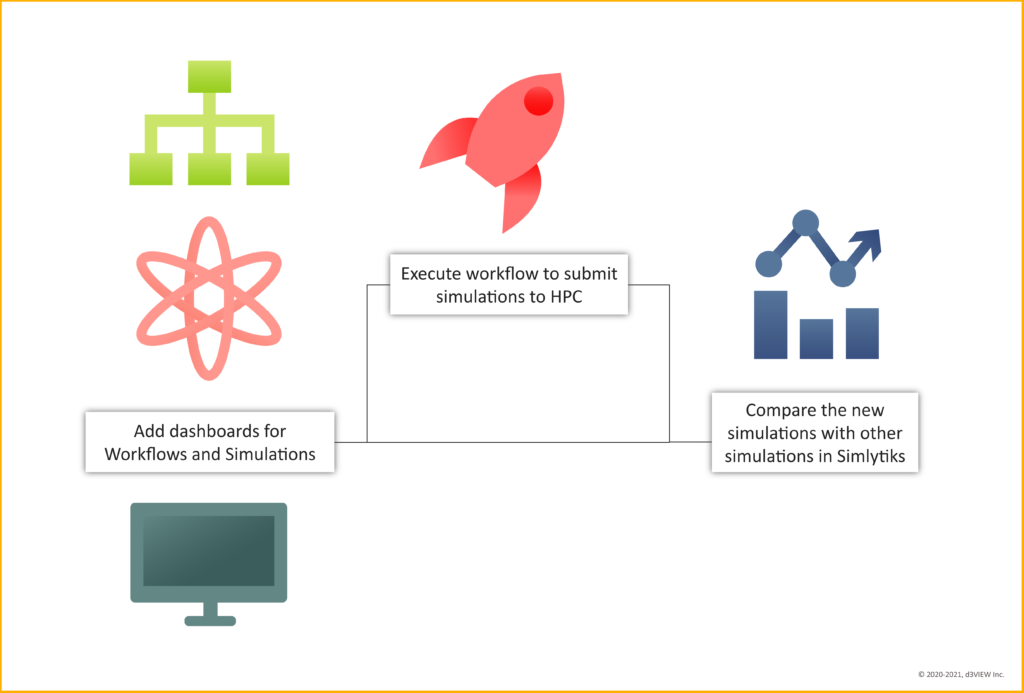 Project Manager Map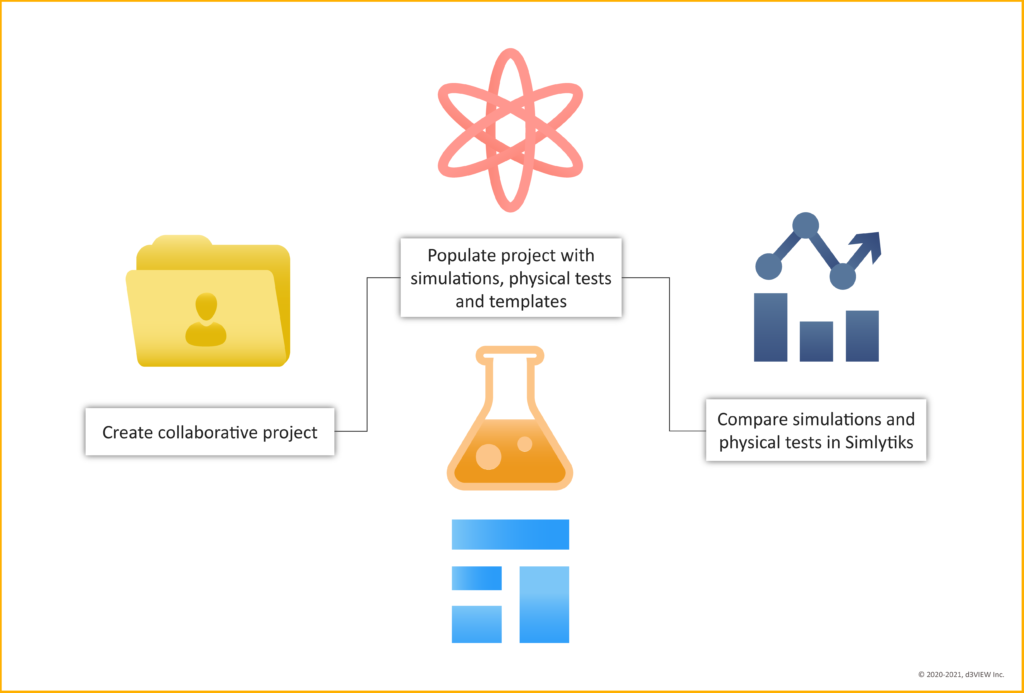 To learn more about some of d3VIEW's applications, please visit the platform page here.